To discover hidden Sicily through the hamlets is the best way to capture the most authentic side of the island. They are often situated far from the usual routes, therefore these small villages aren't bustling with tourists and offer unknown treasures and simple life.
In most cases, a Sicilian hamlet is located on top of a hill and you get there thanks to a winding road with incredible views all around you. Moreover, the houses are close one to another and all the streets are very narrow. This is exactly what you find in Montalbano Elicona and Castelmola. The first one is located on the Tyrrhenian coast, the second one on the Ionian coast. Both are in the list of the most beautiful villages in Italy, Borghi più belli d'Italia.
Hidden Sicily: Montalbano Elicona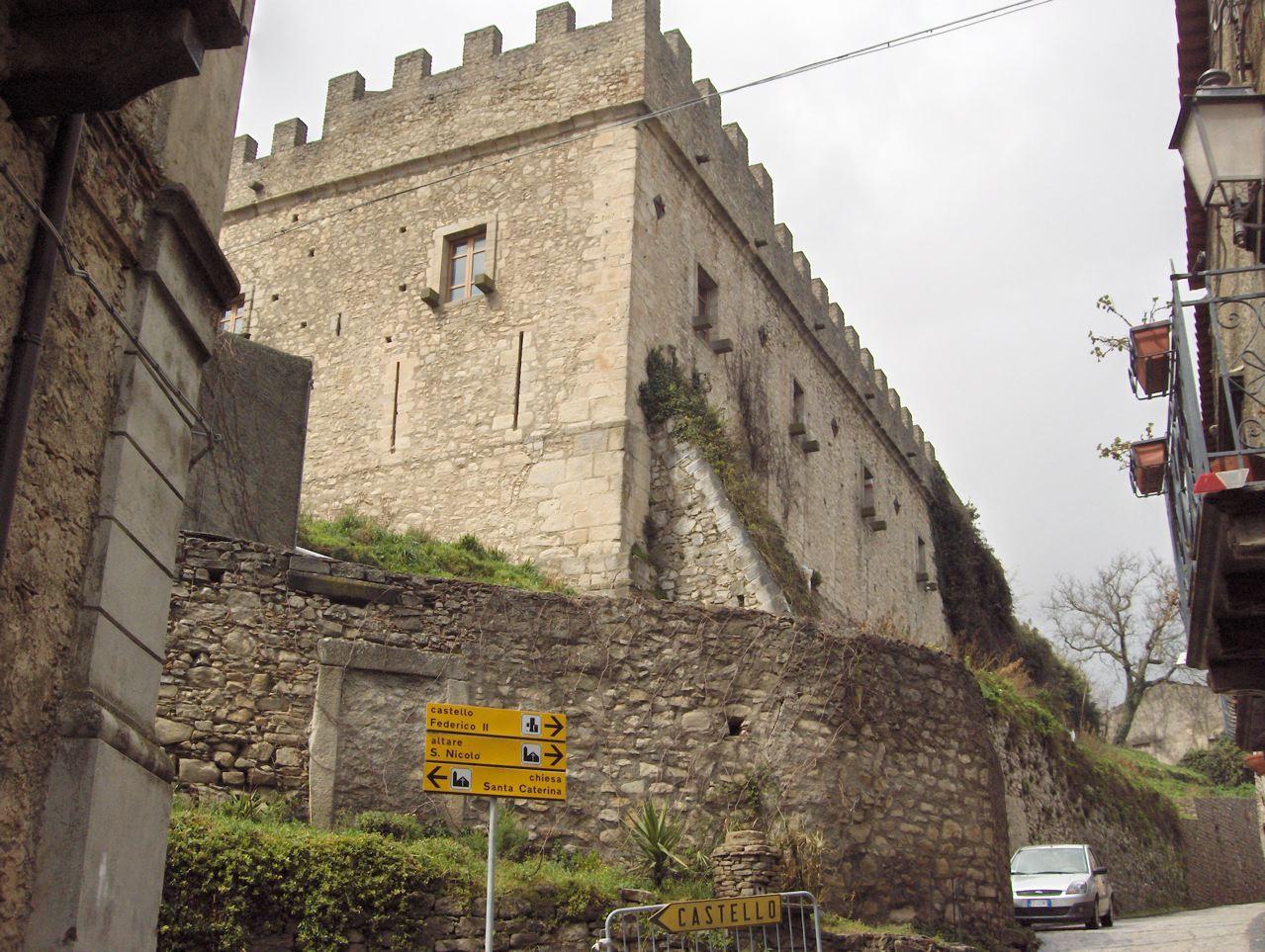 Proclaimed Borgo dei Borghi (the most bautiful hamlet) in 2015, Montalbano has all the characteristics of a Sicilian village, it boasts a rich artistic heritage and is also famous for dairy products.
Don't miss the visit to the Aragonese Castle. The result of various alterations, it still retains its medieval appearance today. Inside, we find an interesting permanent exhibition of copies of medieval weapons.
Not far from the castle, there is the Mother Church dedicated to the Assumption and Saint Nicholas. Traces of its medieval origin are visible, although, in a large part, this church is a beautiful seventeenth-century church.
It's nice to get lost in the streets of this village, browsing here and there. Many decorated stone portals of old noble houses stand out. In addition, from this enchanting village you can enjoy stunning views of the Aeolian Islands and all the countryside around you.
Leaving Montalbano you can take a short detour to reach a magical place: the Argimusco. It is a plateau where there are gigantic rocks that are millions of years old. These rocks have different shapes and their origin is still mysterious.
Hidden Sicily: Castelmola
From a distance Castelmola, looks like an eagle's nest. It dominates the well-known Taormina but tourists will be surprised, if they decide to visit this high hamlet.
We reach the main square at the end of a road full of hairpin bends but the panorama is worth the drive. Walking through the alleys, we get to Piazza del Duomo, where tourists will be excited because of a balcony overlooking Mount Etna , the bay of Naxos and Taormina.
We return to the main square where the two characteristic colors of this village stand out: black and white due to the lava stone and the stone of Syracuse, respectively.
A staircase leads us to the remains of the medieval castle, the highest point of the village.
We end our guided tour of Castelmola tasting the delicious almond wine, which was invented here many years ago, and appreciating the peace of this tiny village.