The guided tour of the city of Catania winds mainly around the main road called Via Etnea, whose name comes from the volcano that you can admire at the end of the street. Here there are the most significant monuments of the city.
The tour of Catania can be divided into different topics, such as:
The Sicilian Baroque
Archaeology
In the footsteps of Saint Agatha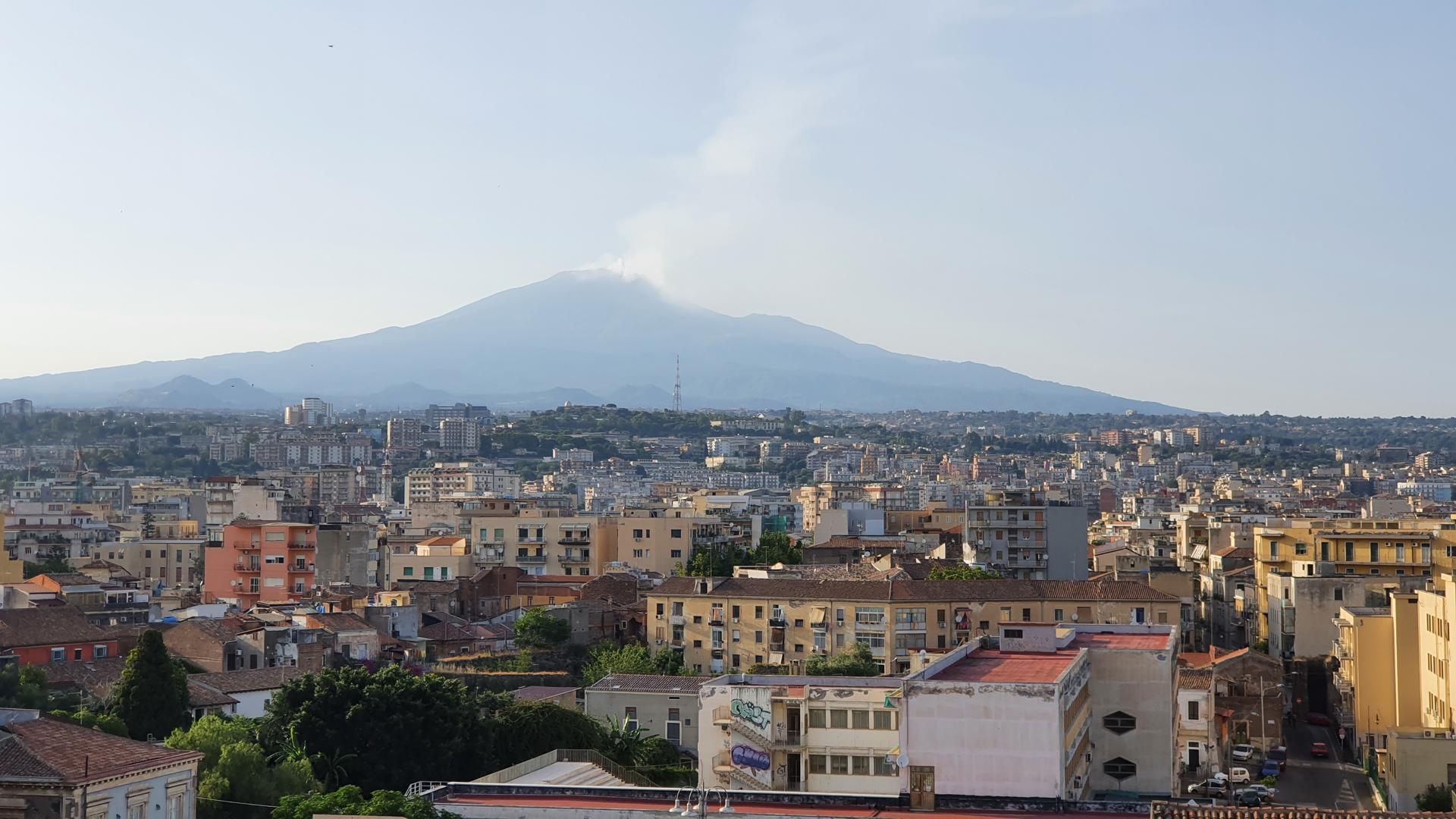 Guided tour of the city of Catania: the Sicilian Baroque
In January 1693, a huge earthquake shook the South-West of Sicily. It destroyed a large number of cities. Catania was mostly affected by this catastrophe both for victims and destruction.
This terrible disaster had, however, a positive aspect from the architectural point of view: the destroyed city was rebuilt according to the style of the Sicilian Baroque. Thanks to the many talented architects, including Giovanni Battista Vaccarini, Catania was enriched with exuberant buildings, full of effects of movement, intended to impress the viewer.
In Catania, there are two places where you can appreciate the magnificence of this architectural style:
Piazza Duomo: the heart of the city with the Cathedral of Saint Agatha, the Elephant Palace, that is the Town Hall and the Elephant Fountain, a mixture of sacred and profane;
Via Crociferi: a monumental street overflowing with Baroque churches and monasteries .
Guided tour of the city of Catania: archaeology
Despite the various destructions suffered during the centuries, in Catania it is still possible to follow an archaeological itinerary. There are many ancient buildings that stand out among the baroque or modern buildings. The best known are:
Roman Amphitheatre: today there is only a small portion visible under Stesicoro square. It is said that it was one of the largest amphitheatres in the Roman world and that it could contain up to 15,000 spectators;
Roman theatre and Odeon: not far from each other, we find two other testimonies of the Roman period in Catania, both dating back to the II century AD.
Guided tour of Catania: in the footsteps of Saint Agatha
Sant'Agata al Carcere: the church rises on the place where, according to the tradition, the young woman was brought back after her martyrdom and where she eventually died:
Sant'Agata alla Fornace: the church is dedicated to San Biagio but here Agatha suffered her last torture;
Cathedral of Sant'Agata: the sacred relics are kept inside the chapel, which are on display on 5th February on the occasion of the patron saint's festivities
The guided tour of the city of Catania offers many possible aspects and will satisfy even the most demanding travelers.